9 THINGS TO DO IN GUNNISON THIS WEEKEND
Gunnison offers some of the most amazing sights and activities in Colorado and lucky for you, Mountaineer Village Apartments offers you easy access to it all! Spend a day exploring all of the amazing shops and restaurants with your friends. We all know Colorado is perfect for outdoorsy people, but it's also great for those who like to visit cities as well! There are so many activities and places to visit for every occasion, like a night out, family fun days, or a quiet day spent with yourself!
Below is our guide to every exciting adventure that awaits you here in Gunnison, CO! Being so close to the action at Mountaineer Village, you'll always have something fun to do while you're in the area.
TOP 5 PLACES TO GO IN GUNNISON
Monarch Mountain is a perfect family-sized ski mountain that will bring endless fun to residents of Mountaineer Village. And with a free season ski pass, the value keeps adding up. With 7 Ski lifts offering access to 66 trails whether you are a beginner, intermediate, or expert skier/snowboarder Monarch Mountain has something for everyone. On top of the joy of skiing/Snowboarding take in the beautiful mountain scenes and ride across the continental divide seeing breathtaking views on both sides of the mountains.
23715 US-50 Salida, CO, 81201
The Curecanti National Recreation Area is a natural marvel for the residents of Mountaineer Village. Offering activities like Hiking, Camping, and Fishing it truly allows the nature lover to adventure in their own way, finding joy in whatever they choose to do. If you want one can even go boating and enjoy the water with gorgeous nature scenes all around you.
102 Elk Creek Gunnison, CO, 81230

Western Colorado Football is at the heart of the Gunnison community watching the Mountaineers play in the RMAC is something that truly brings this community together. Whether they're playing CSU – Pueblo or Colorado School of Mines the Mountaineers can feel the city of Gunnison behind theme very Saturday. And the best part is that the stadium is only a short walk from Mountaineer Village!
Gunnison, CO, 81230
The Gunnison Pioneer Museum is a collection of the history of Gunnison and the communities that surround it. With exhibits on everything from the railroads to the farming industry, you get to see into what Gunnison has been through and what made it what it is today. In a somewhat unique experience compared to most museums, you get whole buildings brimming with history that are all separated like a small historical town.
803 E Tomichi Ave Gunnison, CO, 81230
The Gunnison Valley Observatory is an astrological paradise for Gunnison. You can visit on public viewing nights and take in the majesty of the skies away from the big cities and see the true wonder the night sky has to offer. The observatory also offers educational experiences that inspire anyone to learn more about something they may not have realized is so cool.
2804 Co Rd 38 Gunnison, CO, 81230
TOP 4 AMAZING PLACES TO EAT NEAR GUNNISON
Mario's Pizza & Pasta is a wonderful pizzeria offering Chicago style pizza to residents of Mountaineer Village. Their pizzas are everything you could ask for with many different varieties and flavors. And although Mario's is a pizzeria their Burgers, Calzones, and Pasta are not to be forgotten each offering their own variation on a perfect meal.
213 W Tomichi Ave Gunnison, CO, 81230
The Double Dragon is a Chinese restaurant offering authentic flavors and delicious dishes. Offering specialties such as orange chicken and happy family, their menu has the variety to appeal to anyone. Their egg foo young and moo Shu are delicious options that can't be forgotten either.
113 W Tomichi Ave Gunnison, CO, 81230

THE GUNNISACK
The Gunnisack is a self-described "Cowboy bistro and bar". Created on the ideals of fresh good food that isn't the same as every other restaurant they created a menu that is innovative and unique. With the emphasis on variety and freshness their menu stays up to date but is sure to always offer only the best that Gunnison has to offer.
142 N Main St Gunnison, CO, 81230

(970) 641-5445

The House of China in Gunnison is a delicious Chinese food option near Mountaineer Village. They offer Chinese favorites such as General Tso's Chicken and Dragon and Phoenix. And that's only a few items off their diverse menu that will keep you happy with your meals for a long time.
405 W Tomichi Ave #1 Gunnison, CO, 81230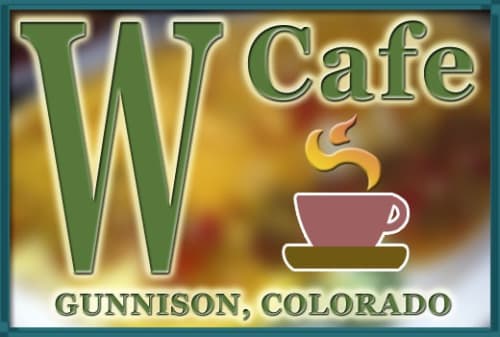 W Café is an American cuisine haven near Mountaineer Village. W Cafe offers breakfast and lunch that will make your day better. Their breakfast is exquisite! Whether it is the mouthwatering omelets or the breakfast burrito, you can't go wrong with any breakfast option. Or when you get to lunch, their beef, chicken, and fish are all truly exceptional, offering even the stingiest critic something that they will find special.
114 N Main St Gunnison, CO, 81230
Schools in Traverse City, MI
Traverse City Area Public Schools
231-933-1700
Testimonials
i love the apartments great rooms, great heat, water, i feel like im totally comfortable cant disturb or be disturbed by anyone i totally have my privacy and the people that work here are really nice and responsible for my first time living by myself i would recommend this place to anyone

- ApartmentRatings
This apartment complex is great! Really helpful people who work here. I would recommend living here for anyone with a family.

- Google Review
Mountaineer Village is made possible by Property Manager Zoe Funk, without her it would simply be an apartment complex but she makes it feel warm and welcoming, and she helps with any situations that may arise. I highly recommend living here, the rent is low, maintenance is handled quickly and properly and Zoe keeps everything running smoothly.

- Google Review
Zoe is awesome!!! She has been super helpful and kind throughout my whole process of applying and getting moved in. Good vibes here

- Google Review
My apartment was nicer than I expected it would be. They were not able to give me a showing prior to move in, so it was a relief to find out I really enjoyed my apartment after moving in. I also love seeing all the dogs that other tenants own. The dogs friendliness might be my favorite part about living here.

- Apartment Ratings Review
Best home I've ever had!

- Move-in Survey
Great service, fast and comprehensive. Really appreciate the kind maintenance staff!

- Work Order Review
Great work as usual, thank you so much for all the great work you do!

- Work Order Review